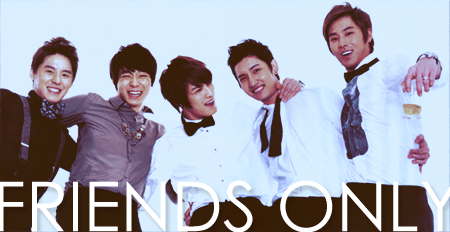 fob by
itsplashes
wintergal →
staryh

Comment to be added!
+ Comments will be screened.
x. This journal will mainly consist of my life, fangirling moments and rants. So, if you don't mind that, feel free to comment in the post, telling me about yourself, where you found me, and why do you want to friend me.
x. My main fandom is DBSK <3
x. Currently, crazy over Boys Over Flowers (HYD-K) XD So, I might spazz a little bit on Min Ho or Kim Bum or generally the show~ XD
x. I also like cute, fluffy things.
x. I love reading fanfics as well. Recommendations?
- This username,
staryh
was inspired by Yunho and his signature where he always have a star in it. <3

since 21 February 2009. :D